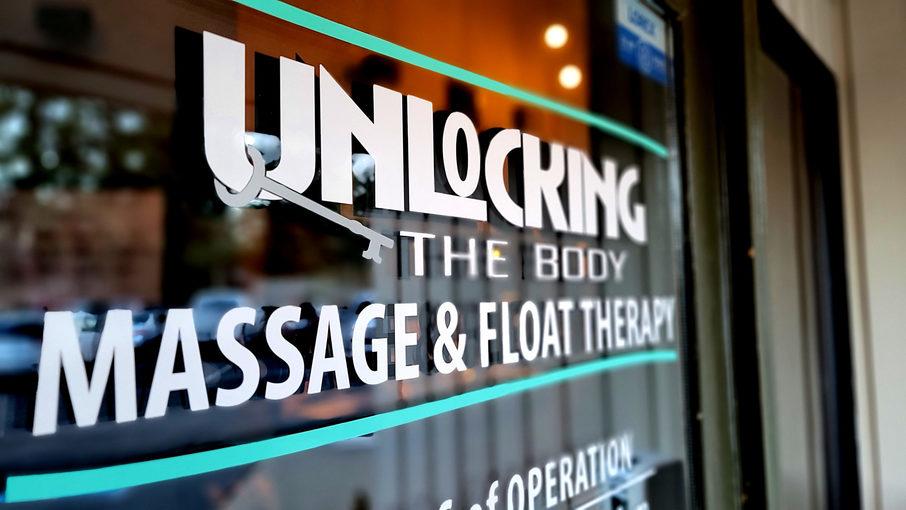 COVID - 19 INFORMATION:
PER THE WA STATE DEPARTMENT OF HEALTH WE ARE CONSIDERED A HEALTHCARE FACILITY.
MASKS ARE REQUIRED AT ALL TIMES.
We know that this may be a challenging time for many and want to assure you that we will be available to help facilitate your care Monday through Saturday. See our dedicated COVID - 19 page for some helpful tips from our Referring Providers. Call or Text us with any questions or concerns at 253-970-8256.
Make Yourself a Priority in 2022! Invest in You.
Taking time to care for yourself is something that we know we should do more of. Why wait for another day and how about you start today off by taking the first step to a better you!
Our clinic is dedicated to being the best Massage Facility in the region. Our Therapists are passionate and dedicated to their craft, have years of experience in complex and specialized care, and make continuing education and professional growth a priority. If you want the best care from the most knowledgable Unlocking The Body is the Clinic for you.
Want to Learn About Our Therapists Before You Schedule?
Each Provider has a unique treatment style with varying modalities and specializations. Click below to find who is a perfect fit for you.
Hours of Operation:
Mon: 8am - 7pm
Tue - Fri: 7:30am - 7pm
Sat: 8am - 2pm
*Desk Leaves 45 Minutes Before Close and Doors are Locked
If you have been involved in a Motor Vehicle Accident or have been hurt on the job We are here to assist you in receiving care. Allow our staff, with decades of experience in handling claims, help you navigate this process. Multiple modalities of care will get you to a pain free status. Allow our professional and highly trained Therapists to help you on your road to recovery. Stop trying pills and temporary fixes to solve your pain issues. Call or Text: 253-970-8256 and we will help you figure out how!
We accept the following Insurance Carrier

s:

Car Accidents with Personal Injury Protection, Work related injuries, Amazon Insurance, Teamsters Union Insurance, First Choice Health Network, VA Community Care Network, Kaiser Options or Access.
We are currently not accepting any New or Re-established Regence/Blue Shield Patients under insurance. You are always welcome to book as a wellness client for your massage care.
Billing Massage Therapy Requires a diagnosis code from a Doctor, Naturopath, Chiropractor, Physicians Assistant, or Nurse Practitioner. We can help you get this!
Medicare, Tricare, DSHS, Apple Health at this time do not cover Massage Therapy. $90 is our base price for an hour massage, with no contracts!
All you need to do is Call or Text our office to get the process started. We can check your benefits to see if you have coverage AND help contact a provider you have seen within the past 30 days to help obtain a prescription in order for you to receive care at UTB! We look forward to being an active part of facilitating your health!
---
UTB Signature
Hand Poured
Soy Candles
Did you know we have over 100 different scents in stock every season? Our Signature Hand Poured Soy Candles are so popular and for good reason, they smell amazing, burn clean, are oversized, and last forever!
We use clean burning fragrance and essential oils, cotton wicks with no heavy metals or phthalates, and eliminate excess frill with a minimalist design, labeling, and a reusable mason jar.
Available in 8oz or 32oz mason jar sizes. 8oz pricing: 1-$13.50, 2-$25, 4-$40 or 32oz pricing: 1-$25, 2-$40, or 4-$75! They make the best gifts, and you will have one for every room in your home.
Massage Gift Certificates
Made With Love <3
Give your Special Someone the Gift of Relaxation and well deserved "Me Time". Buy A Gift Certificate or Schedule a Massage to show your special someone you went that extra step to ensure they feel loved.
Choose a 60, 90 or 120 minute Massage or 60 or 90 minute Float and customize with one of our additional modalities.
You May Purchase Online, via Email, Phone, or in Person.
NO MONTHLY CONTRACTS!
We are the most diverse Massage Clinic in the greater Tacoma/Puyallup area. Our Therapists adhere to rigorous yearly training and education in order to offer our Patients the most unique and effective modalities possible.
A Phenomenal Massage from a Highly Skilled Practitioner Who is Passionate About Their Craft
---
Massage Staff
Click on a Picture Below to Access Bio Page
Alexandra N. Carvalho, LMT
Kathryn A. Killingbeck, LMT
UTB Office Staff
(Click Picture to Send Email)
Kayla J. Lewis
Office Manager
Medical Transcription, Pre Authorizations, Billing, Patient Services
Christine A. Graden
Benefit Coordinator, Records Requests, Patient Services
Courtney J. Vinson
Account Audit, Transcription
Spencer G. Bull
Patient Services, Transcription, Float Pool Operator
Elisa L. Tupper
Patient Services
Kaely L. Harding
Patient Services
Liz A. Lindsley
Patient Services
---
What Sets Us Apart From Other Local Massage Clinics?
Tour the Treatment Facility
(Click on Picture to View Tour)
---
"Your Key to Health"
If you are not familiar with our company and your first contact with us is online: We would be pleased to hear from you! Please let us know what your needs and questions are, we will be more than happy to help.
The goal of UTB is to be the best Medical Massage & Float Therapy Clinic in Puyallup, WA.
- 8112 112th Street Ct. East, Puyallup, WA 98373 -