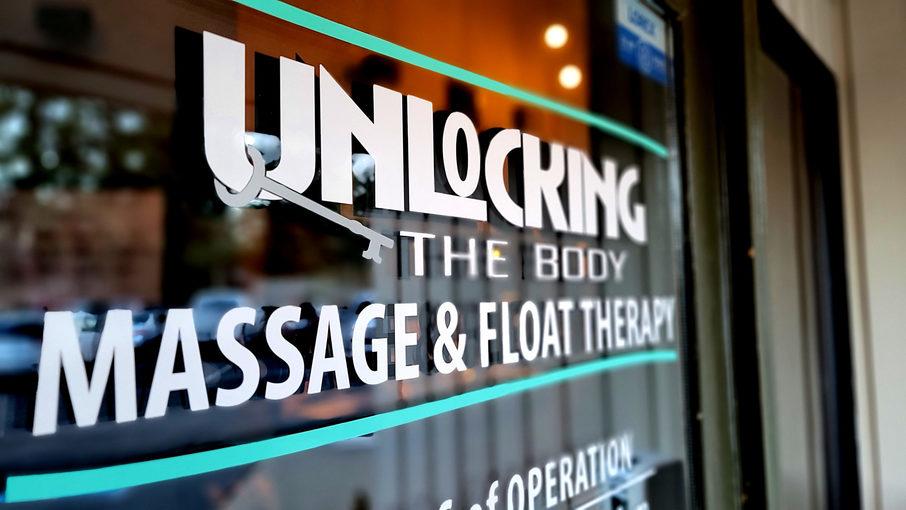 COVID - 19 INFORMATION - PER DOH: WE ARE CONSIDERED A HEALTHCARE FACILITY AND MASKS ARE REQUIRED FOR VACCINATED OR UNVACCINATED INDIVIDUALS AT ALL TIMES.
We know that this may be a challenging time for many and want to assure you that we will be available to help facilitate your care Monday through Saturday. See our dedicated COVID - 19 page for some helpful tips from our Referring Providers. Call or Text us with any questions or concerns at 253-970-8256.
Make Yourself a Priority in 2021! Invest in You.
Want to Learn About Our Therapists Before You Schedule?
Each Provider has a unique treatment style with varying modalities and specializations. Click below to find who is a perfect fit for you.
Hours of Operation:
Mon: 8am - 7pm
Tue - Fri: 7:30am - 8pm
Sat: 8am - 3pm
If you have been involved in a Motor Vehicle Accident or have been hurt on the job We are here to assist you in receiving care. Allow our staff, with decades of experience in handling claims, help you navigate this process. Multiple modalities of care will get you to a pain free status. Allow our professional and highly trained Therapists to help you on your road to recovery. Stop trying pills and temporary fixes to solve your pain issues. Call or Text: 253-970-8256 and we will help you figure out how!
We accept the following Insurance Carrier

s:

Car Accidents with Personal Injury Protection, Work related injuries, Amazon Insurance, Teamsters Union Insurance, First Choice Health Network, VA Community Care Network, Kaiser Options or Access.
We are currently not accepting any New or Re-established Regence/Blue Shield Patients under insurance. You are always welcome to book as a wellness client for your massage care.
Billing Massage Therapy Requires a diagnosis code from a Doctor, Naturopath, Chiropractor, Physicians Assistant, or Nurse Practitioner. We can help you get this!
Medicare, Tricare, DSHS, Apple Health at this time do not cover Massage Therapy. $80 is our base price for an hour massage, with no contracts!
All you need to do is Call or Text our office to get the process started. We can check your benefits to see if you have coverage AND help contact a provider you have seen within the past 30 days to help obtain a prescription in order for you to receive care at UTB! We look forward to being an active part of facilitating your health!
---
UTB Signature
Hand Poured
Soy Candles
Did you know we have over 100 different scents in stock every season? Our Signature Hand Poured Soy Candles are so popular and for good reason, they smell amazing, burn clean, are oversized, and last forever!
We use clean burning fragrance and essential oils, cotton wicks with no heavy metals or phthalates, and eliminate excess frill with a minimalist design, labeling, and a reusable mason jar.
Available in a 32oz mason jar. Choose 1 for $25, 2 for $40, or Buy 4 for $75! They make the best gifts, and you will have one for every room in your home.
Massage Gift Certificates
Made With Love <3
Give your Special Someone the Gift of Relaxation and well deserved "Me Time". Buy A Gift Certificate or Schedule a Massage to show your special someone you went that extra step to ensure they feel loved.
Choose a 60, 90 or 120 Minute Massage and customize with one of our additional modalities
Check out the
Spa Packages
to begin your purchase.
You May Purchase Online, via Email, Phone, or in Person.
NO MONTHLY CONTRACTS!
We are the most diverse Massage Clinic in the greater Tacoma/Puyallup area. Our Therapists adhere to rigorous yearly training and education in order to offer our Patients the most unique and effective modalities possible.
A Phenomenal Massage from a Highly Skilled Practitioner... With NO CONTRACTS!
---
Massage Staff
Click on a Picture Below to Access Bio Page
Stephanie A. Turbyfill, LMT
Alexandra N. Carvalho, LMT
Kathryn A. Killingbeck, LMT
UTB Office Staff
(Click Picture to Send Email)
Kayla J. Lewis
Office Manager
Medical Transcription, Pre Authorizations, Billing, Patient Services
Christine A. Graden
Benefit Coordinator, Records Requests, Patient Services
Spencer G. Bull
Patient Services, Transcription, Float Pool Operator
Elisa L. Tupper
Patient Services
Jennifer M. Jensen
Patient Services, Float Pool Operator
---
What Sets Us Apart From Other Local Massage Clinics?
Tour the Treatment Facility
(Click on Picture to View Tour)
---
Sensory Deprivation - Floatation Therapy
First Time - 1 Hr Float
(90 min Booking)
$60
Returning Client -1 Hr Float
(90 min Booking)
$70
90 Min Float
(120 min Booking)
$105
Enjoy a 60 or 90 Minute Float in our 6' x 9' custom, glass enclosed Float Pool with 9' ceilings. Our Float Pool has about 250 gallons of solution, approximately 12" deep and uses around 1200 pounds of dissolved epsom salts to make you float weightlessly. Our unique set up provides ample room in the Float Pool, differentiating us from other local facilities with a smaller pod enclosure. For those who can't seem to get a good arm span, leg stretch, felt claustrophobic, or that they are breathing recycled air, our Float Pool provides a comfortable alternative to a pod enclosure. If you have ever been too cold, hot, or cannot seem to get into a comfortable position this can deter you from future floating and quitting before you have really experienced the benefits of float therapy. UTB offers many bolstering methods, room temperature, water temperature, and other comfort options, free of charge to learn your preferred float environment. For sound options, you can float with nothing like traditional sensory deprivation sessions, or a personalized experience with your own music, music we have pre selected and tested with success, or even guided meditations and chakra balancing floats. To figure out your ideal floating environment, we recommend purchasing a 3 float package ($180 only available at first visit) to figure out your preferences and we will prepare your room to your desired specifications.
We are open 7 days a week for floating, however, only have a limited number of float appointments per day due to the individualized and personalized experience we offer. Available at no charge are swim caps, underwater headphones, combs, hair ties, and other amenities normally charged for. We want to let you try options to find what works best for you. UTB is the Only Float Facility in Puyallup, currently, and the only Float Facility in Pierce County to be approved for an extra level of purification in our Float Pool. We use Ozone to help with our sanitization in addition to UV and filtration systems, maintaining high standards for a sanitary environment each time you float. If you have any questions or would like to schedule your first float don't hesitate to call, text or email.
Floats are Also Available for Gift Certificate Purchase
---
"Your Key to Health"
If you are not familiar with our company and your first contact with us is online: We would be pleased to hear from you! Please let us know what your needs and questions are, we will be more than happy to help.
The goal of UTB is to be the best Medical Massage & Float Therapy Clinic in Puyallup, WA.
- 8112 112th Street Ct. East, Puyallup, WA 98373 -